Boiler rental
Power for hire from 1 to 9 MW.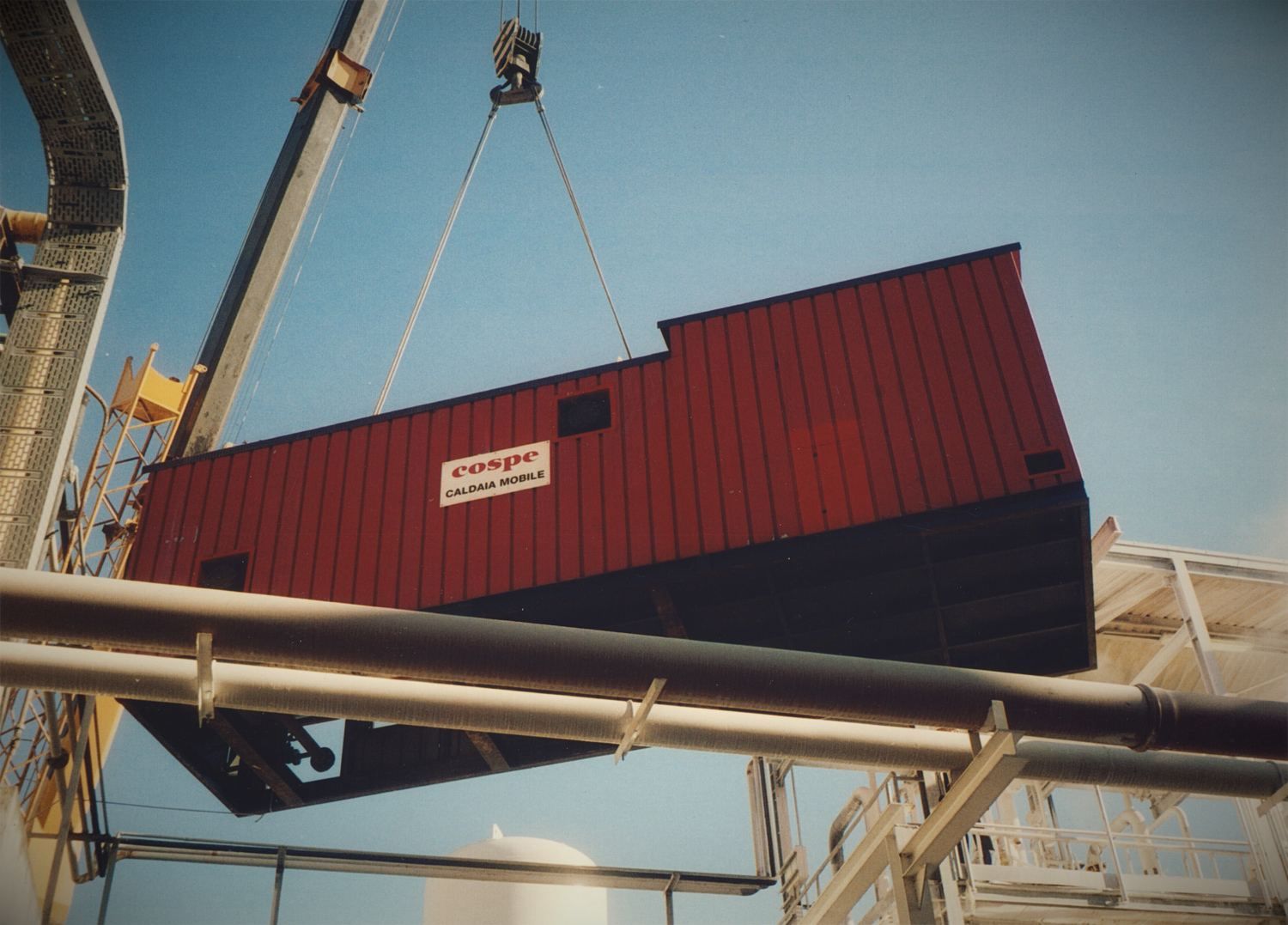 Unitary capabilities ranging from 1'500 to 14'000 kg/h, with a 24 bar maximum service pressure.
The boilers we provide for rental have been specifically designed and built taking into account the following requirements of primary importance: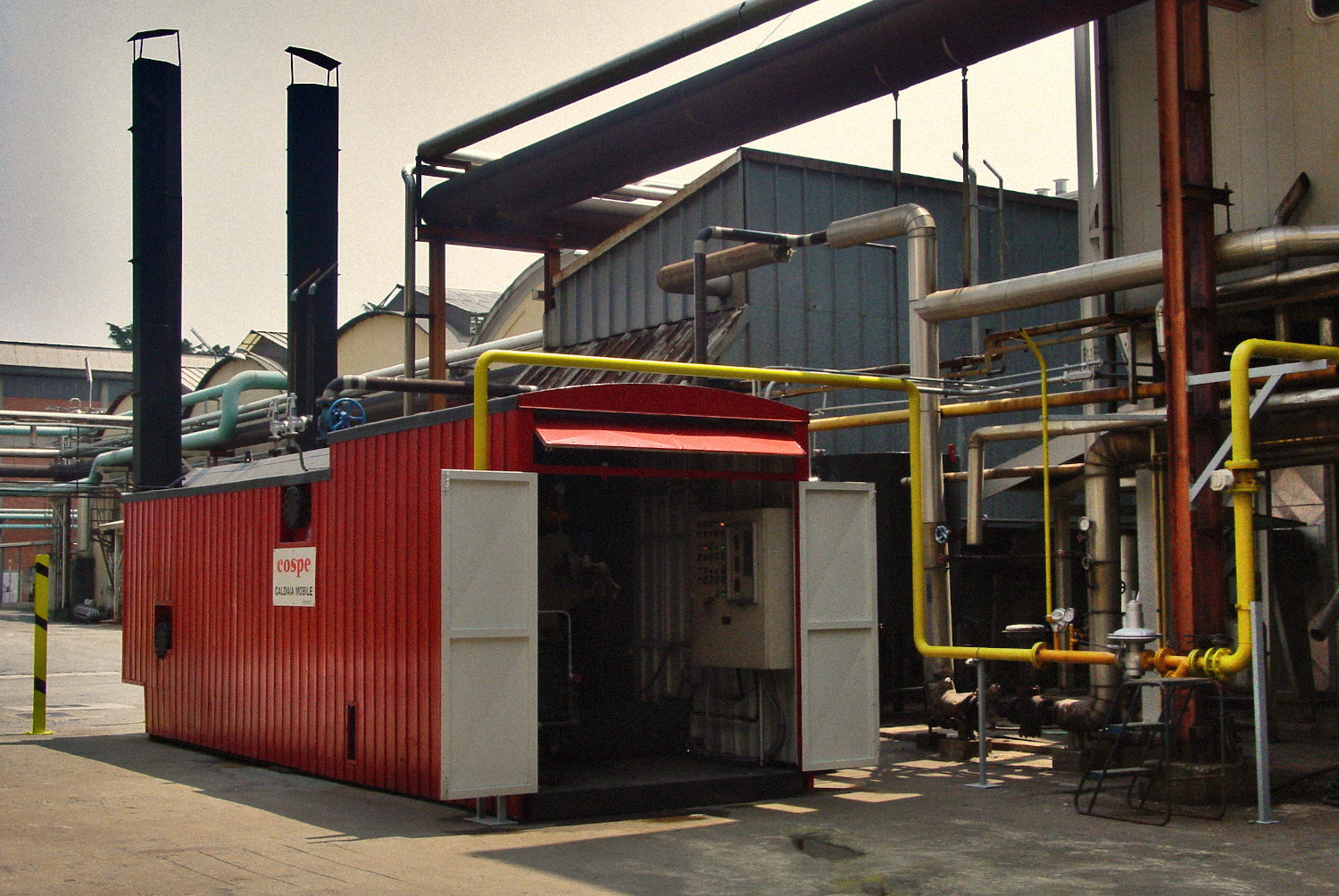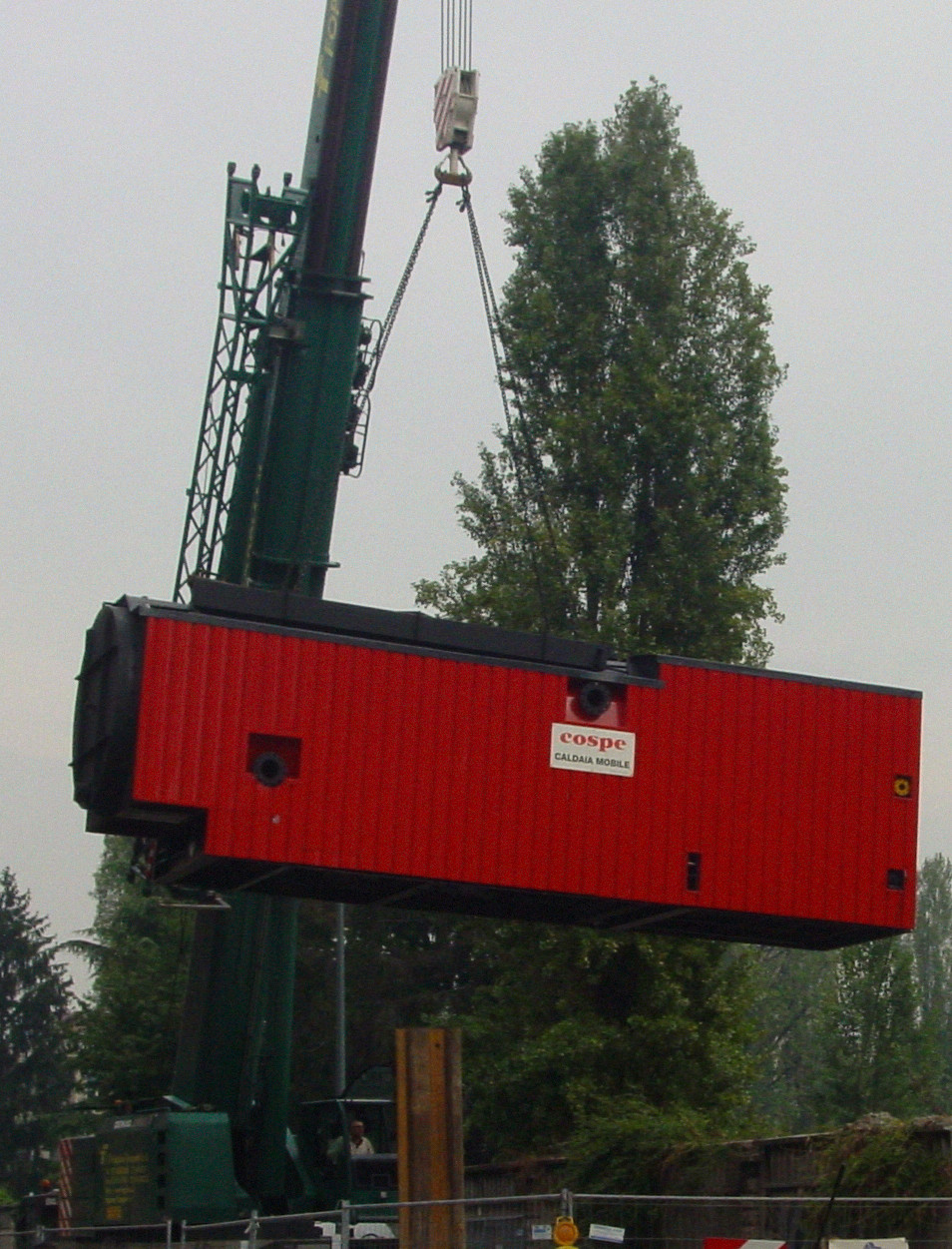 A monobloc structure suitable for outdoor installations (no additional weather protection needed), easy to handle either lifted by a crane or mounted on a trailer.

The minimization of accessories and components that are not installed and connected to the block of the boiler container.

An arrangement for smooth assembly of parts shipped detached.

A wide flexibility of use with the capacity to provide hot water, superheated water (from 1 to 9 MW) and steam at low pressures, with the possibility to choose among liquid or gaseous fuels.

Highly qualified support at start-up and during service.

Spare parts available at our warehouse or on site.